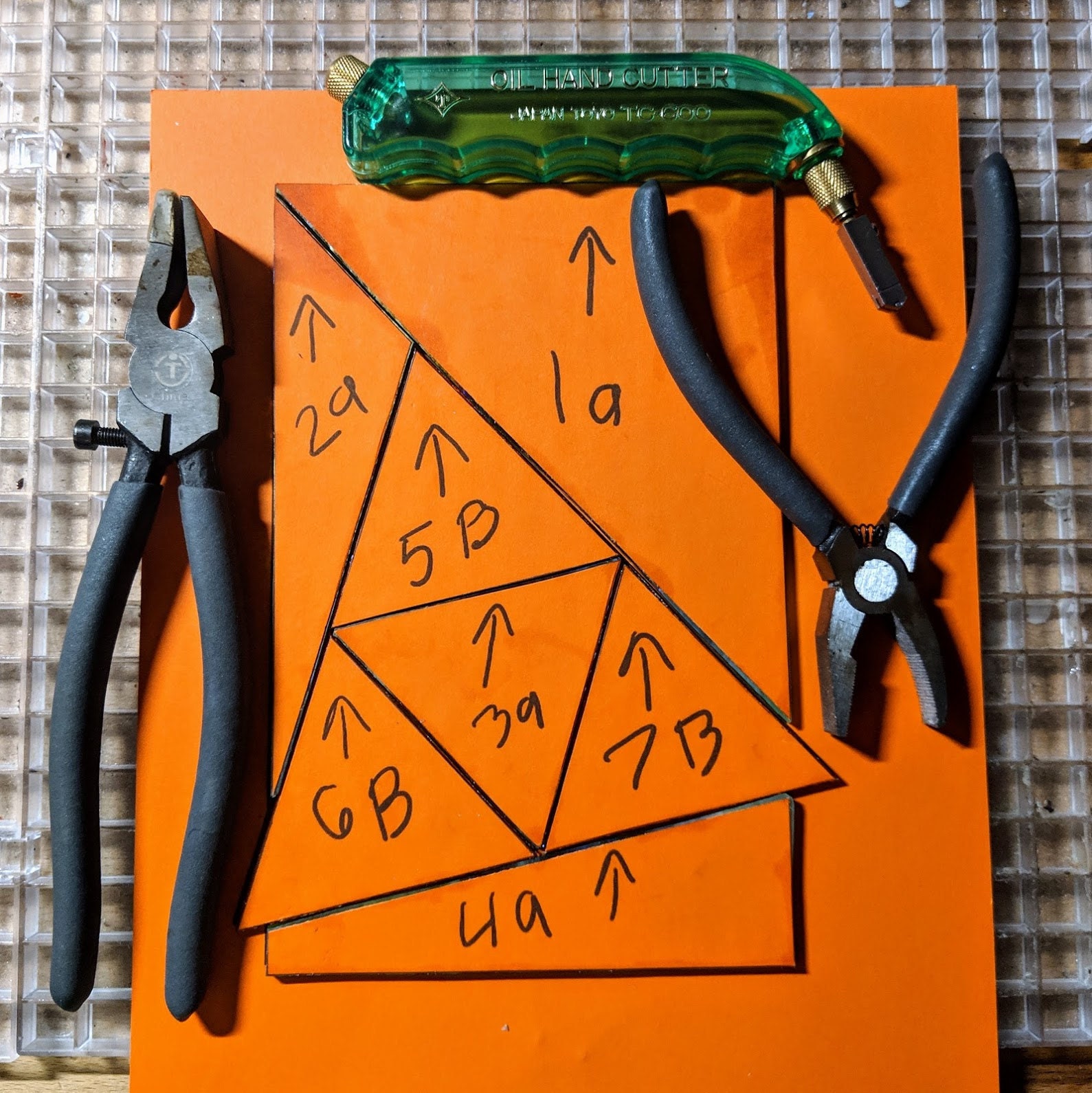 The process starts by designing the pattern. Its cut and glued to the glass. The glass is scored and broken with control.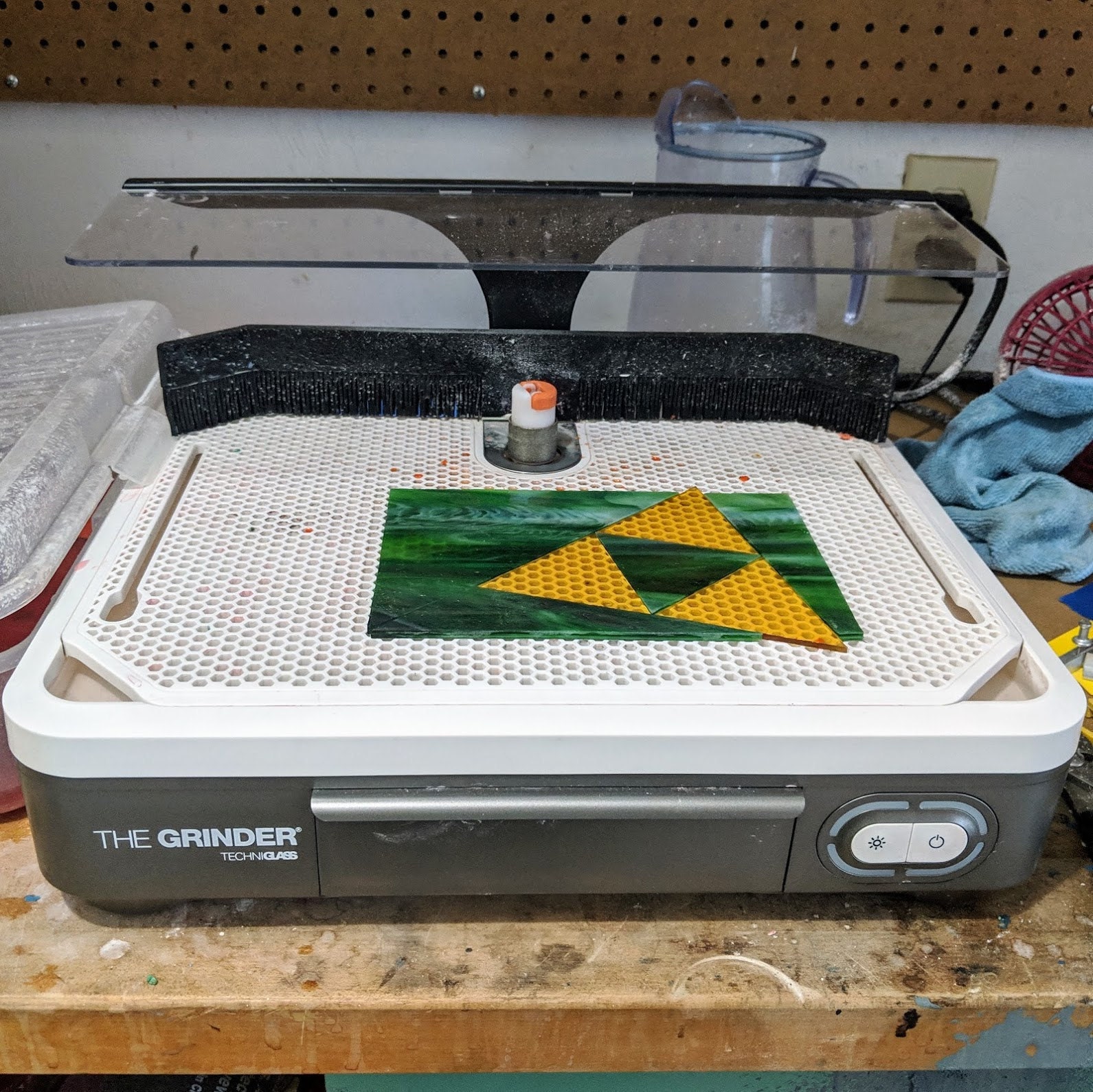 The glass is then grinded on my Techniglass Grinder and soaked in Dawn and water.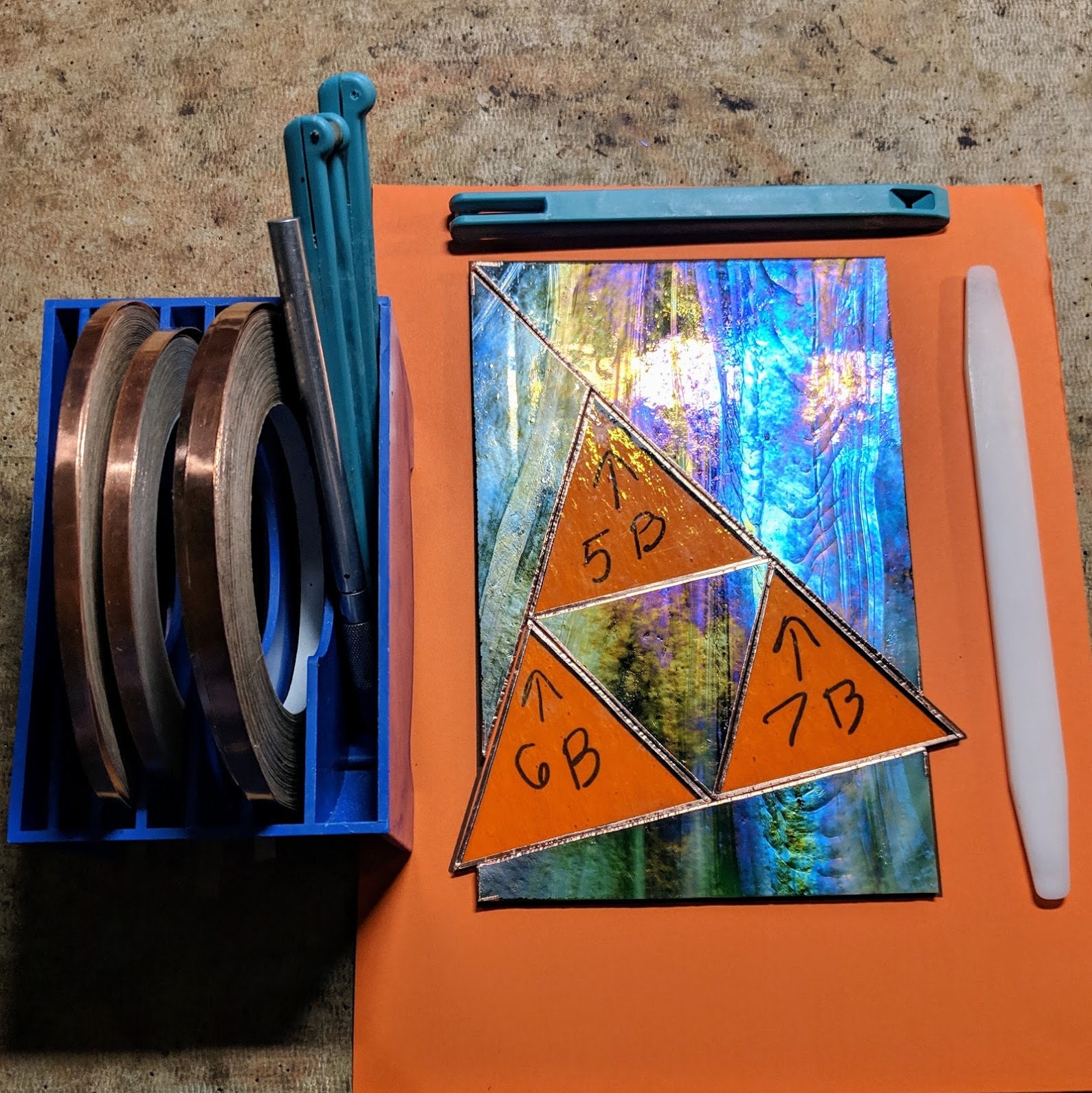 Each pieces of glass is hand foiled in copper.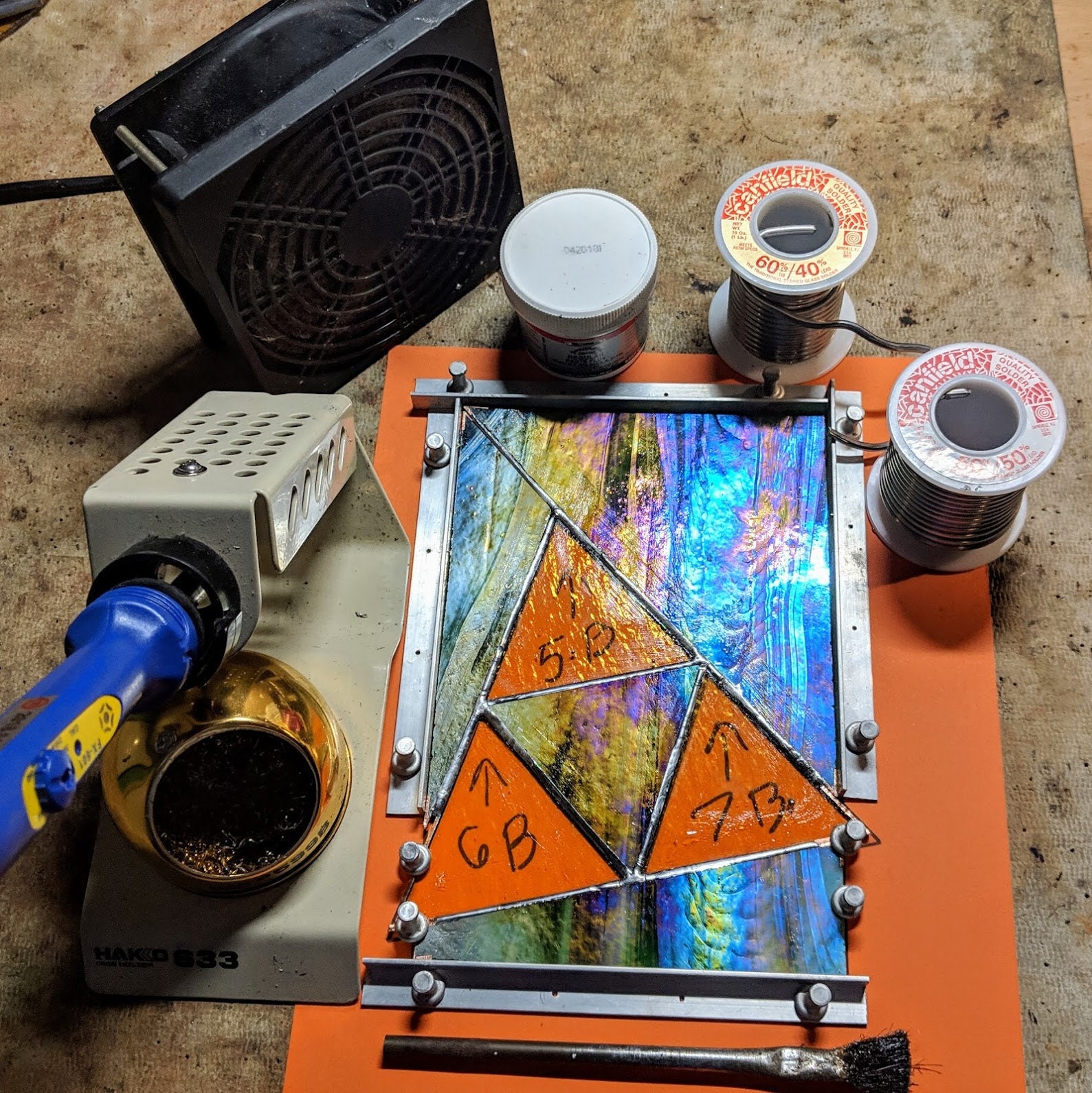 It's then soldered together with 50/50 and 60/40 lead and framed in zinc or lead channel.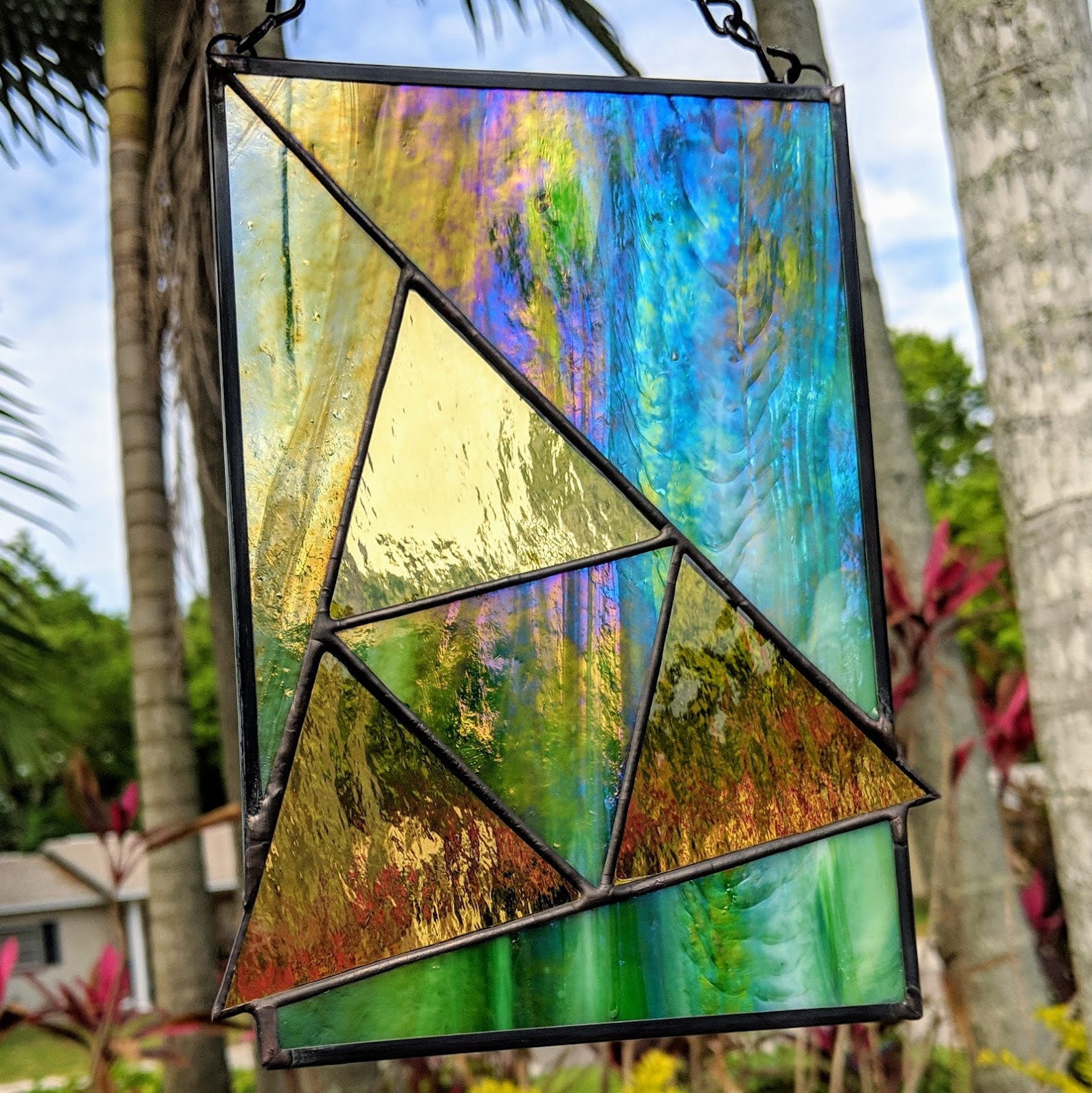 The finished product is washed, patinated, waxed, and chained!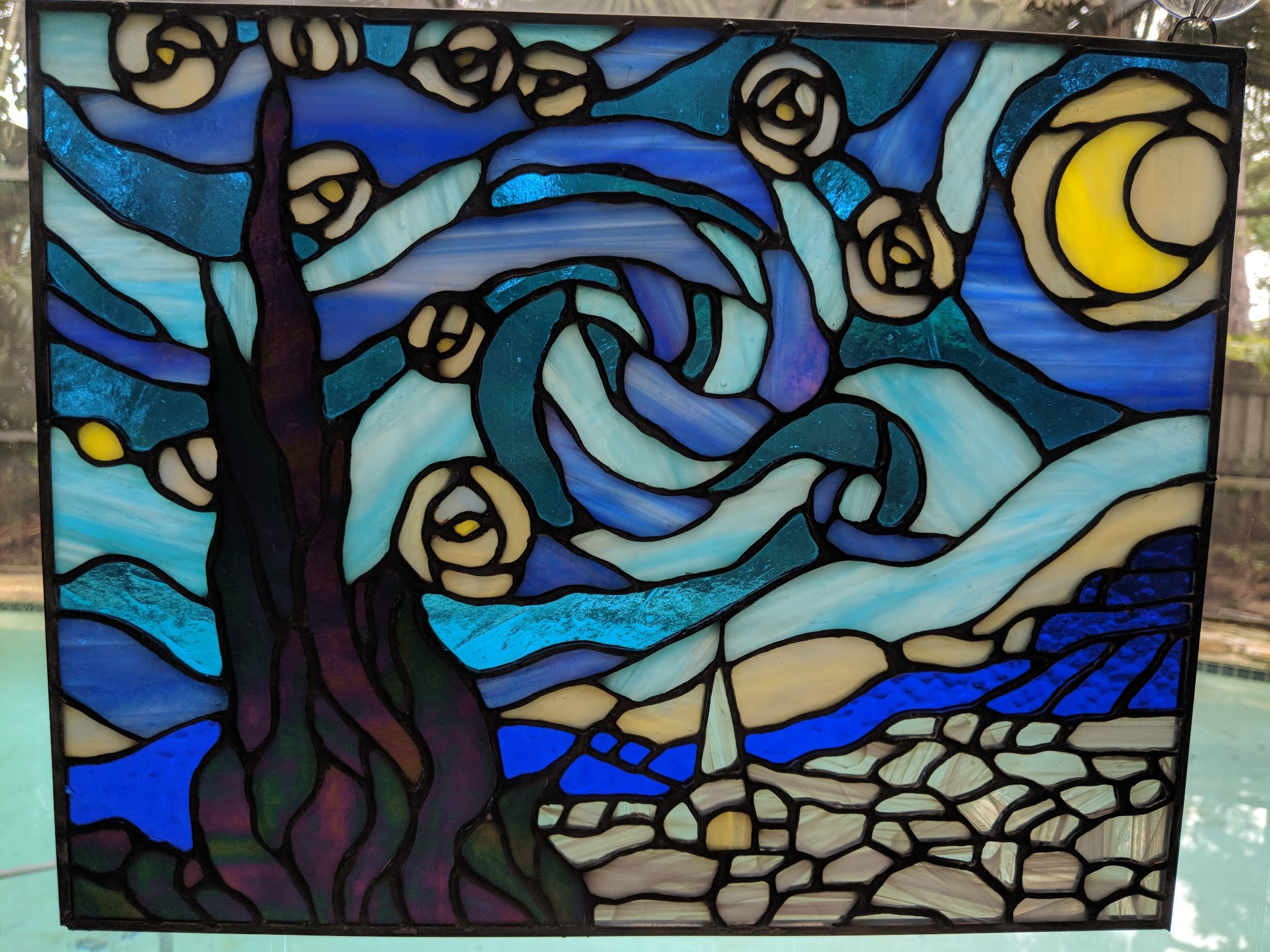 Starry Night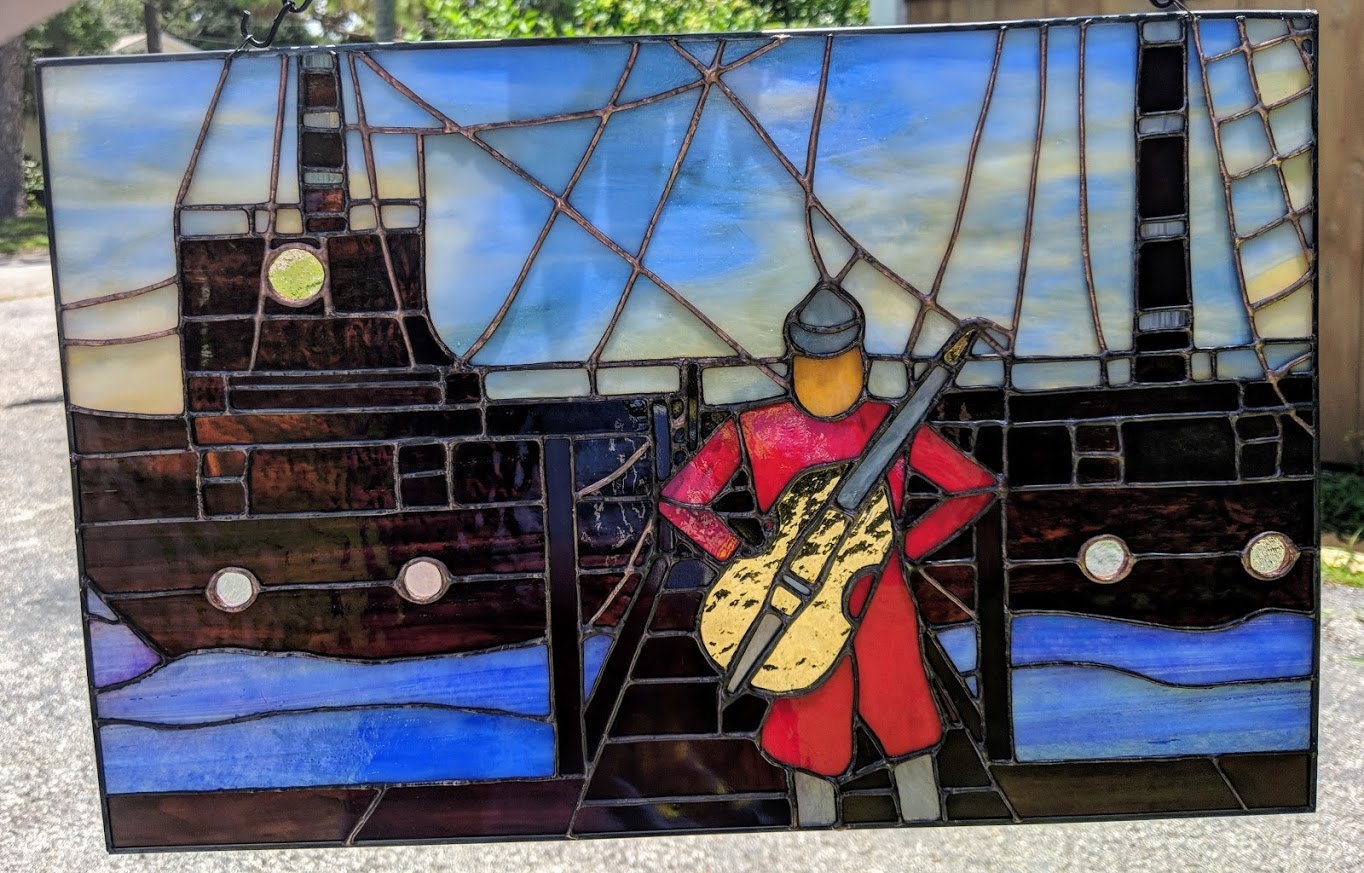 Panel for Lawful Stupid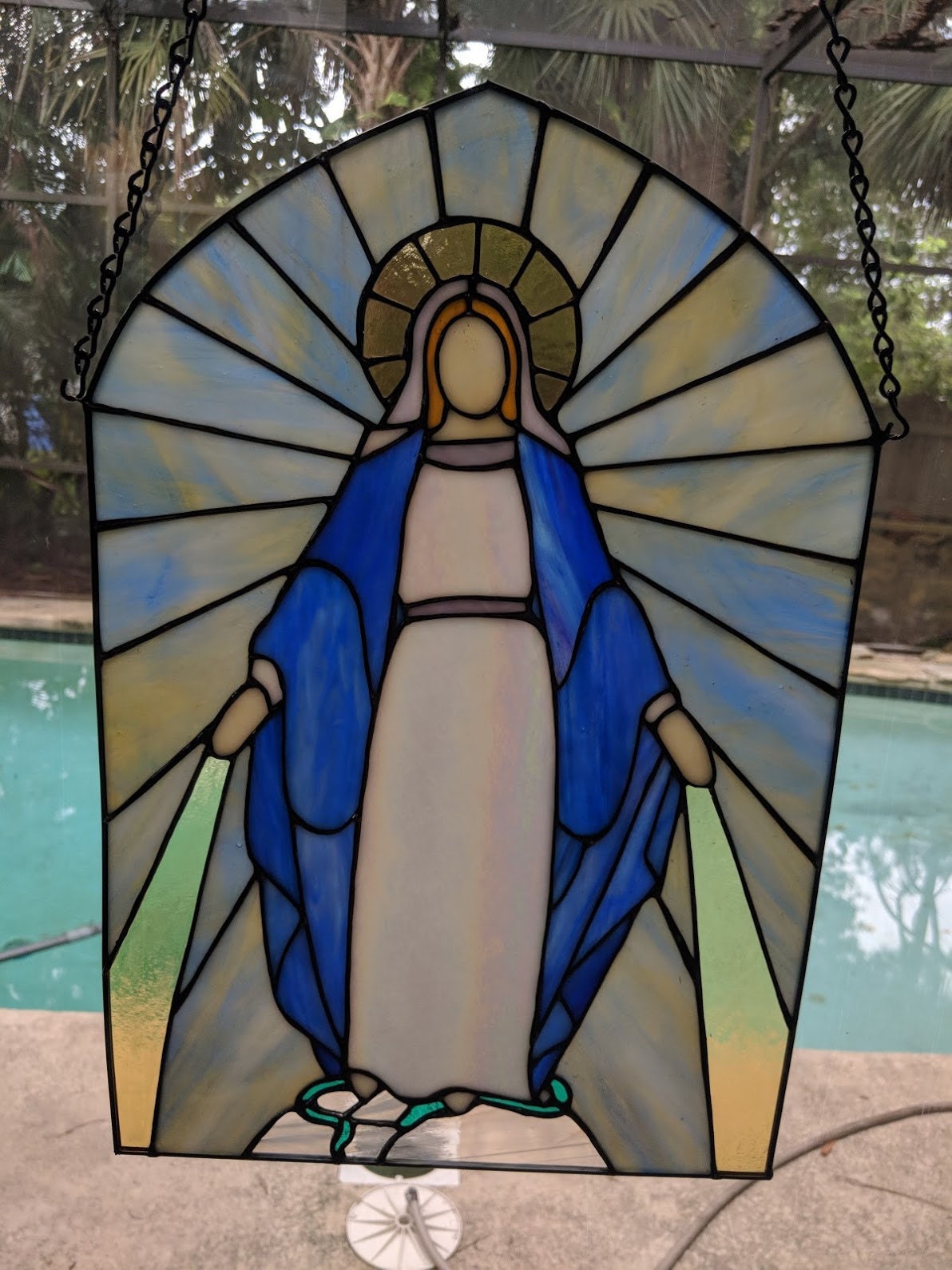 Virgin Mary Panel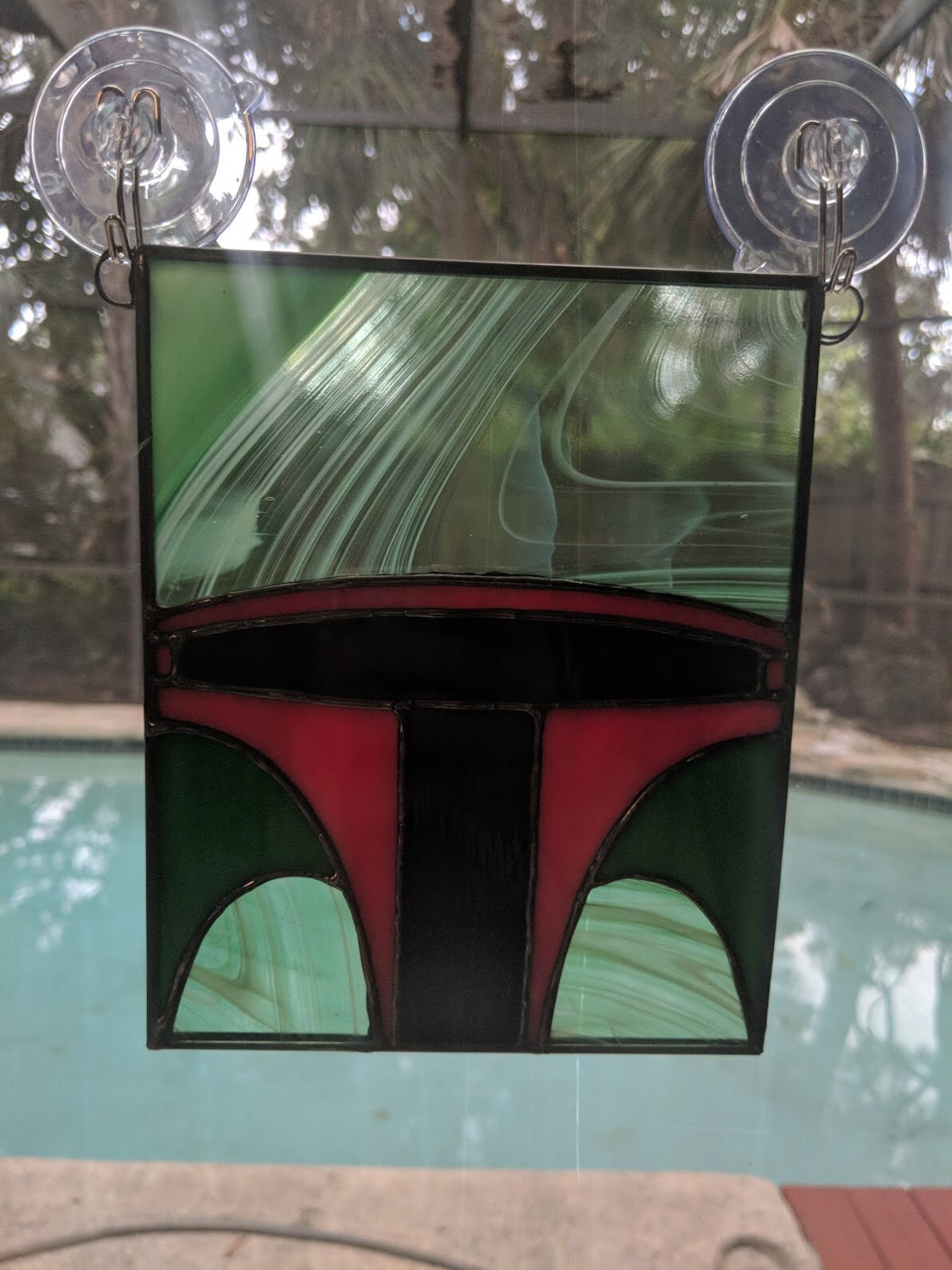 Minimalist Boba Fett Helmet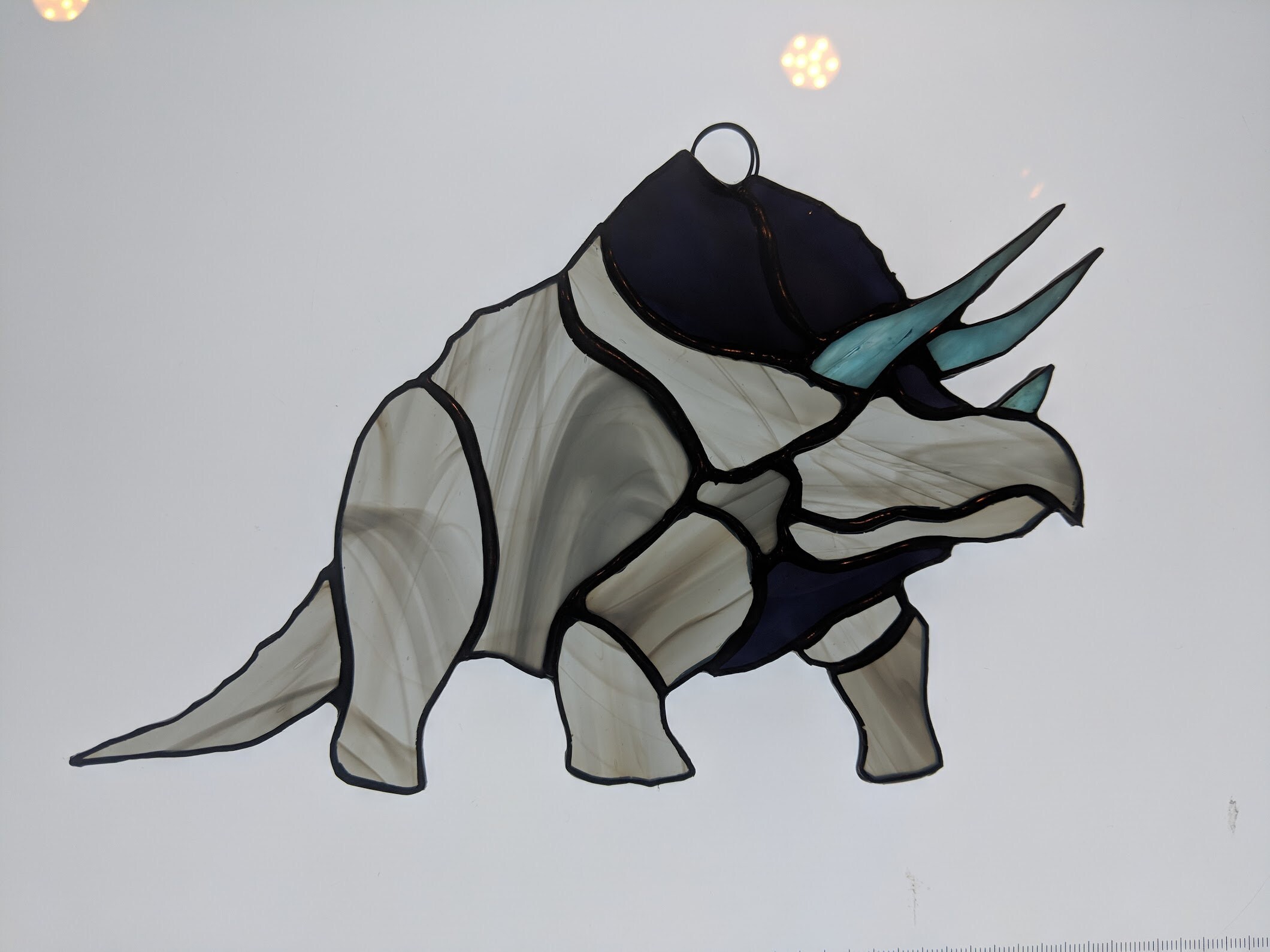 Triceratops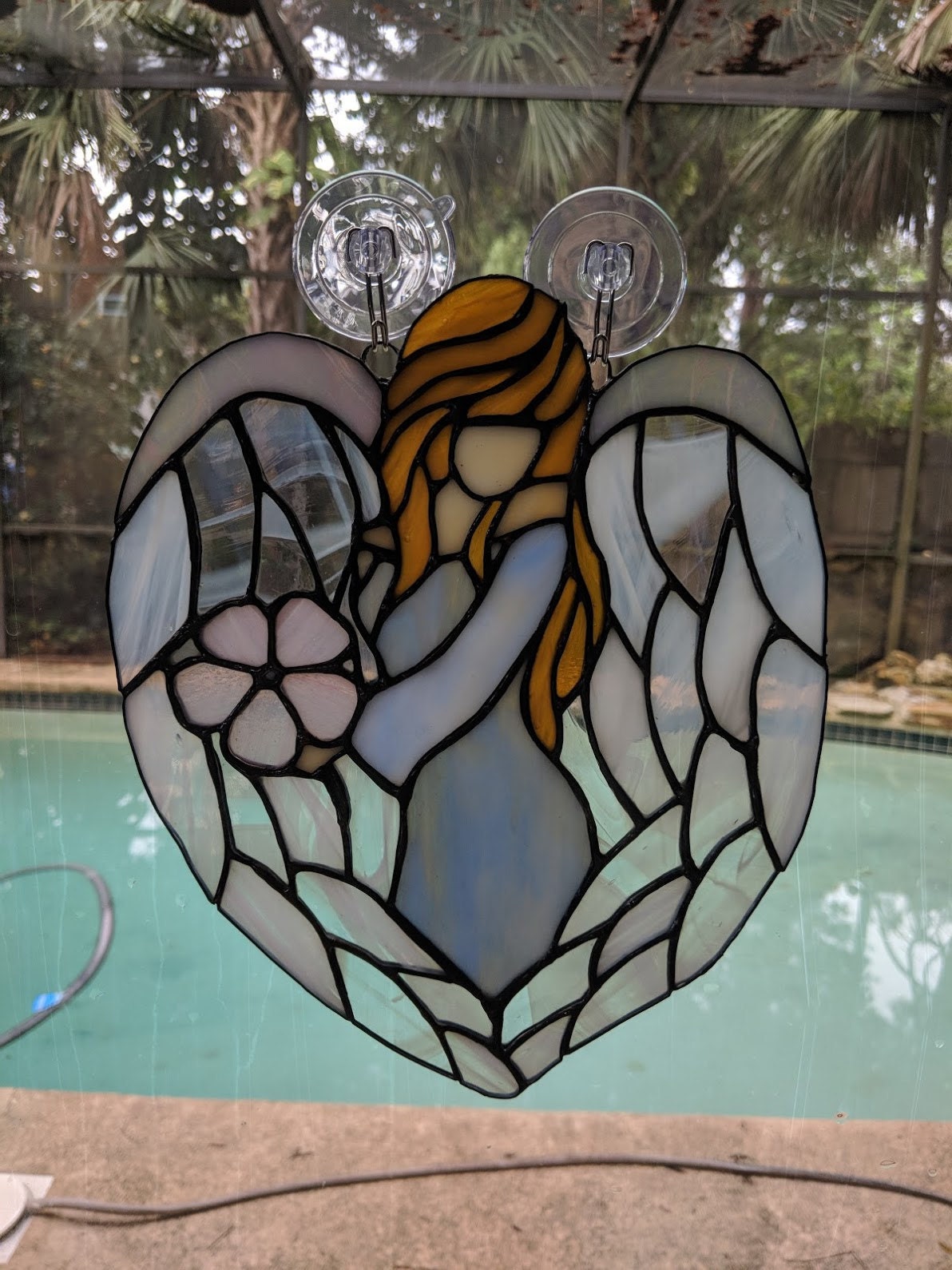 Angel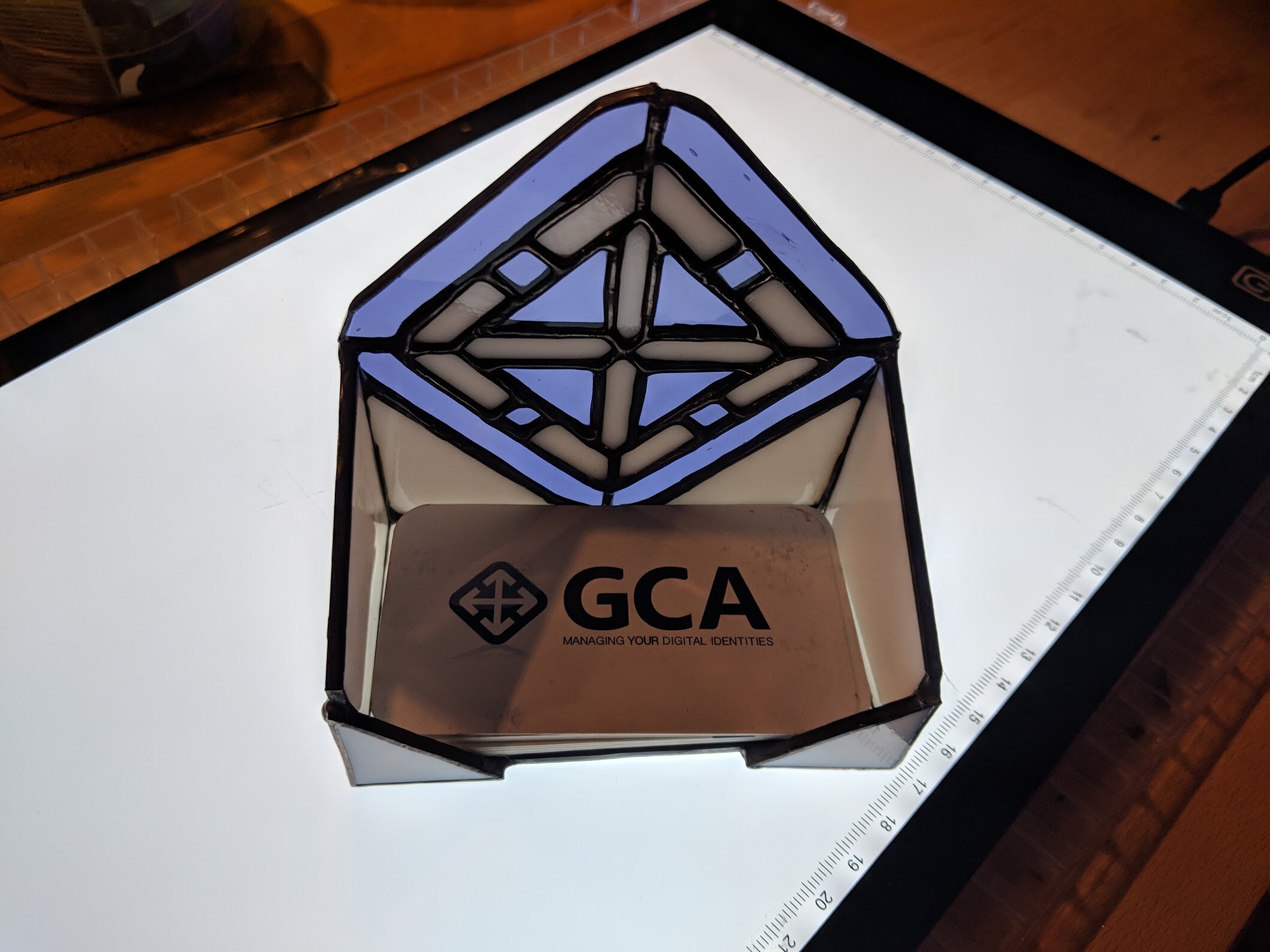 Custom Business Card Holder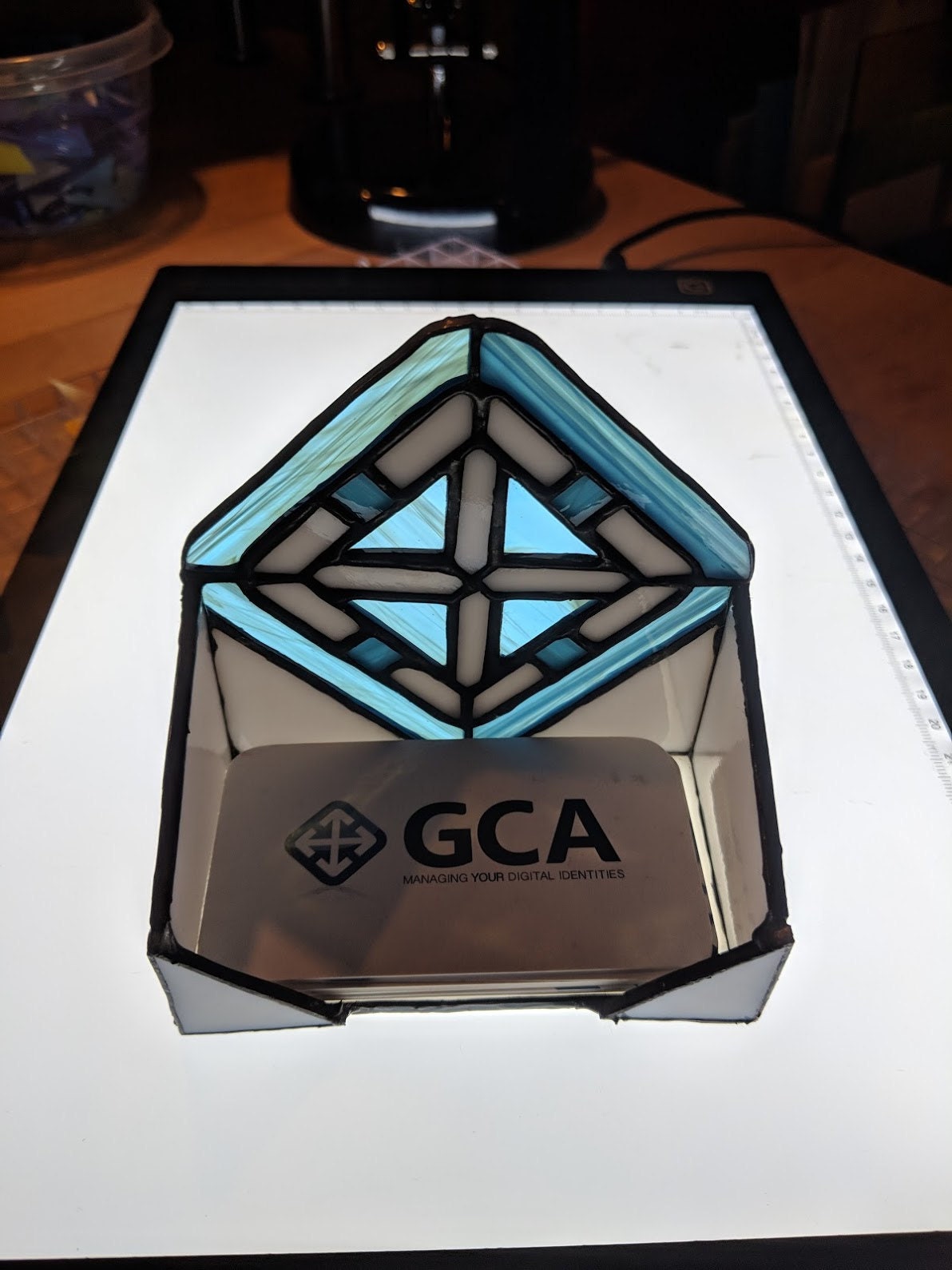 Custom Business Card Holder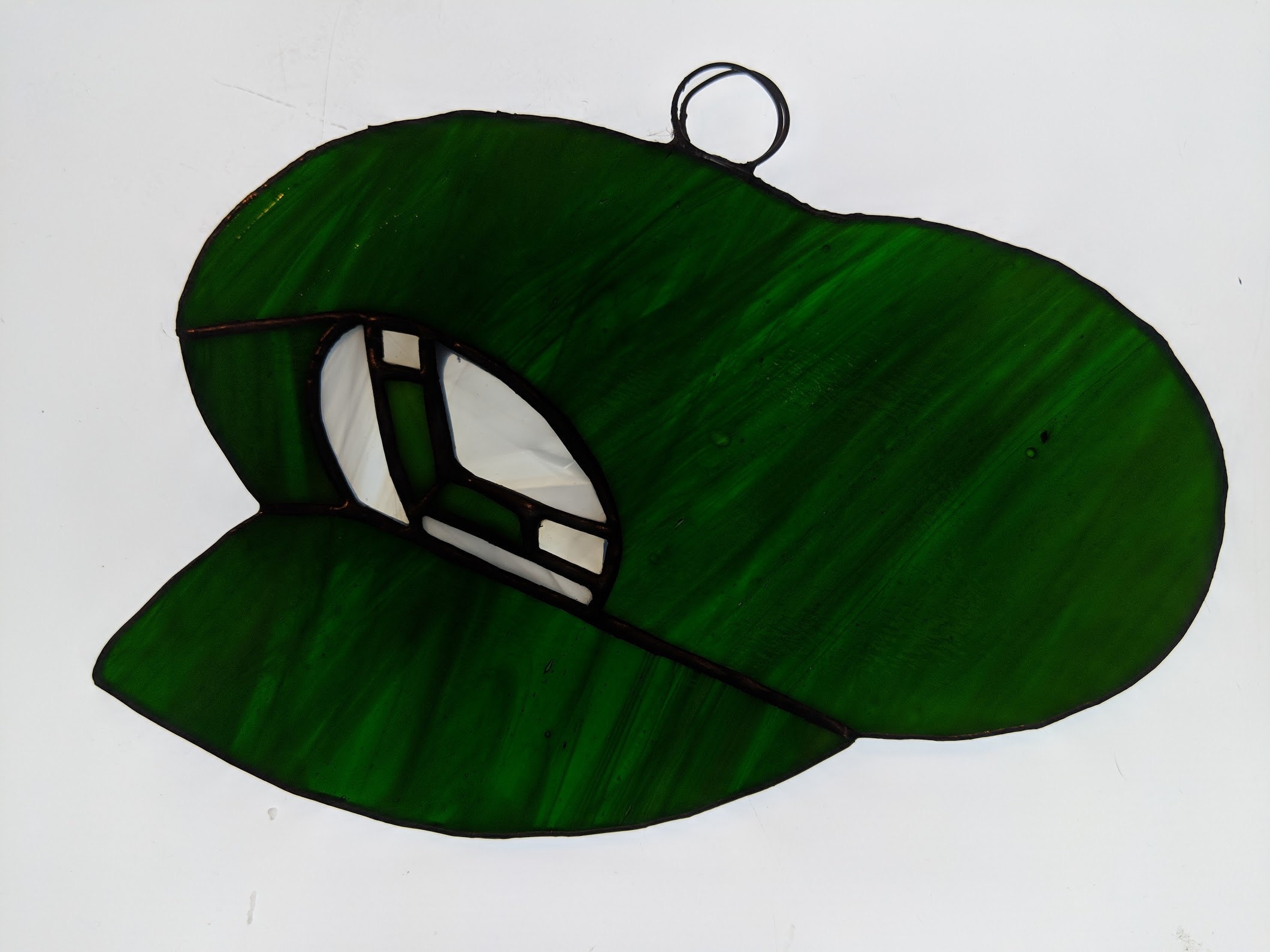 Luigi Hat